Dear Reader,
The launch of Truth in Play at the CODE Conference in Ottawa last weekend was a great success.  The book has sixteen selections from contemporary Canadian plays (including my Tough Case) with commentary, exercises and approaches to deepen high school performers in their roles.  As the title suggests, the aim is truth in performance.
Christine Jackson, the Arts Coordinator at the Toronto District School Board was kind enough to say, "Your book is an important collaboration, bringing the worlds of art and education closer together, bridging the pedagogies of theatre and drama in education in artful ways, and celebrating the voices of Canadian playwrights."  Then she bought 200 copies.  Success indeed!
I was able to bring the title to Professor Belarie Zatzman's excellent Theatre For Young Audiences class at York University on Wednesday.  What a wonderful response and how encouraging for me to see twenty-five young people passionate about plays for young people.  I read from seven titles, had an excellent time and sold an astonishing $400 worth of books and scripts.
I was listening to the late Tony Award winning playwright Wendy Wasserstein (The Heidi Chronicles) on the excellent Dramatists Guild podcasts  (see link below) and she spoke of feeling, as she approached a completed draft, that her work was terrible.  (I think her exact word was "crap"!)  I wonder if this is not a defense mechanism as the play moves from the playwrights imagination into the public realm?   I know I was elated when I completed and submitted the first draft of Lysistrata and the Temple of Gaia and then slid slowly into painful uncertainty as the date and time of my meeting with Laurie and Jan at Odyssey Theatre approached.  The meeting, last Friday, was very encouraging.  They liked what they saw, gave sensible notes and spoke of a possible production, perhaps as early as 2016.  I am left wondering, again, why I waste energy on worry. Is it ever worth it?   I am contemplating a 'worry fast'.
Have a great weekend!
David
Toronto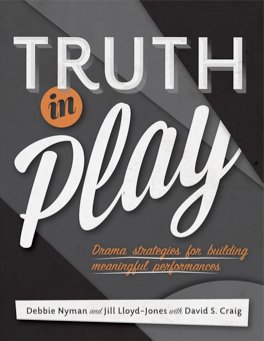 Truth in Play is available from Playwrights Canada Press.
For those of you, like me, who missed the annual Simonovitch Awards, here is the link to Olivier Choinière's excellent acceptance speech: CLICK HERE
Here's the link to the Dramatists Guild of America: CLICK HERE