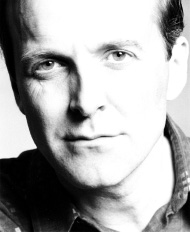 ARTIST STATEMENT
"Henrik Ibsen said that "when you write,  you sit in judgement on your soul". During my thirty-five year commitment to live theatre, I have grappled with the complexities and contradictions of my own soul/conscience and those of the communities I live in – globally, nationally and in my home.  I believe theatre art is one of the great civilizing forces of our age because the audience is asked to sit in judgement on the lives and actions of the characters. As the Greeks knew, this process is, at its best, a profound act of citizenship and I have seen the proof of this over and over again.  Theatre strengthens and challenges our accepted morality. It grays and laughs at the strident colours of fascism. It encourages compassion for what I firmly believe is our shared humanity. My contribution to this process as a theatre artist  is to try, with all the resources at my disposal, to create plays and productions where every second of stage time is essential to itself, as a work of art, and to the lives of the audience it reaches."– David S. Craig
Current and Recent Highlights           
Fall 2015/ Spring 2016 – Danny, King of the Basement enjoys three new productions at Manitoba Theatre for Young Audiences, Persephone Theatre, and Children's Theatre of Charlotte.
June, 2015 – Double Trouble, based on the novel from which Disney created The Parent Trap, premieres at Imagination Stage near Washington D.C. with music by German composer Marc Schubring.
Summer / Fall 2014 – Playwright in Residence at the Odyssey Theatre Ottawa.  Writing    Lysistrata and the Temple of Gaia, a comic gender gong inspired by the Aristophanes.
June 2014 – Recipient of the Barbara Hamilton Award for Artistic Excellence sponsored by the City of Toronto.
March 2014 – Dib and Dob and the Journey Home at the National Arts Centre.
January 2014 – Having Hope at Home at the Neptune Theatre.
April 2013 – Head à Tête produced by Geordie Productions, Montreal.
October/November, 2012 – Danny, King of the Basement is produced by the Seattle Children's Theater, Smokescreen in Edmonton by Concrete Theatre, Tough Case in Winnipeg by The Manitoba Theatre for Young People and Head à Tête produced by Theatre Direct in Toronto.
July 2012 – Having Hope at Home is re-mounted by The Blyth Festival to celebrate the 10th Anniversary of its premiere.  Leah Cherniak directs.  The play was produced by the Massbach, Frankisches Theater, Germany earlier in the year, it's third major German production.
March 2012 – Danny, King of the Basement is re-mounted by the Theater Jugend in Vienna, Europe's largest TYA.
March 2012 – Tough Case tours Ontario venues for seven weeks in a Roseneath Production directed by Richard Greenblatt.
July 2011 – Directed and adapted The Fan by Carlo Goldoni for Odyssey Theatre in Ottawa.  The production is nominated for three Capital Critics' Awards and five Rideau Awards winning for Best Adaptation.
Feb/March 2012 – Directed and adapted The Neverending Story for Roseneath Theatre in Toronto and New York.
Click HERE for a full list of Awards and Nominations
PLAYWRIGHT
Throughout his career, Mr. Craig has been a prolific playwright with more than twenty-five professionally produced stage plays.  These include the internationally acclaimed Danny, King of the Basement which has reached over half a million people from over ten tours by Roseneath Theatre and multiple productions overseas.  The production, directed by Richard Greenblatt, won the Dora Mavor Moore Award for Outstanding Production (TYA) and the script was nominated for the German Children's Theatre Prize Nomination, the first Canadian play so honoured.
He has also written Having Hope at Home for the Blyth Festival which has had eighteen professional Canadian productions, stage adaptations of Neverending Story for the Seattle Children's Theatre and Cue For Treason for Young People's Theatre.  He co-wrote and directed Journey from A.M.U. which was produced by the Metropolitan Toronto Special Committee on Child Abuse and was seen by every child in Metro Toronto.   He wrote and performed in Napalm the Magnificent (Chalmers Award, Dora Nomination – Outstanding Performance) which was performed extensively in Canada and at the John Houseman Theatre Centre on Theatre Row in Manhattan.  His play Smokescreen has had multiple tours and productions in Canada and is part of the repertoire of the GRIPS Theater in Berlin.  His latest play, Tough Case, recently toured Nova Scotia for ten weeks culminating with a performance at the International Restorative Justice Conference in Halifax.
Mr. Craig has extensive writing credits with CBC Radio Drama.   He created and wrote two long running series – Booster Crane, P.M. (51 episodes) for Morningside (based on his stage play)  and The Diamond Lane (50 episodes) for Metro Morning.  His 90 minute radio special, The First Christmas, won a Writers Guild of Canada Award.   RADIO DRAMA RESUME
In 2004, NOW magazine called David S. Craig, "one of the top twenty playwrights in Canada."  In 2014, he was the recipient of the Barbara Hamilton Award for Artistic Excellence.
DIRECTOR
Mr. Craig has directed The Neverending Story for Roseneath Theatre, Pinocchio for Young People's Theatre,  Amahl and the Night Visitors for the St. Paul's Centre, Rocket and the Queen of Dreams (Dora Award Nomination for Outstanding Production TYA).  DIRECTION RESUME
ARTISTIC DIRECTOR
Mr. Craig founded Theatre Direct Canada in 1976 and, in 1983, was the co-founder of Roseneath Theatre where he was Artistic Director until 2011.  AD RESUME
EDUCATOR
Mr. Craig is a popular workshop leader.  He has taught for theatre professionals, teachers, and for students in junior, middle, secondary and post-secondary institutions. MORE
In Development
Frenchy's – The Thrift Musical – Four women in search of a new life, and a new wardrobe, at a fraction of regular retail.  With composer John Roby.
Fire and Ice  – An environmental thriller.  With Richard Greenblatt.
Other Writing Projects
Truth in Play (with Deborah Nyman and Jill Lloyd-Jones)  An annotated book of scenes for high school students.  Published by PCP in October of 2014.
Tough Case, play script.  Published PCP November 2014.
The Pride House that Kids Made  – Sponsored by The Elementary Teachers Association of Ontario for Pride House at the 2015 Pan-Am games.