June 26th 2015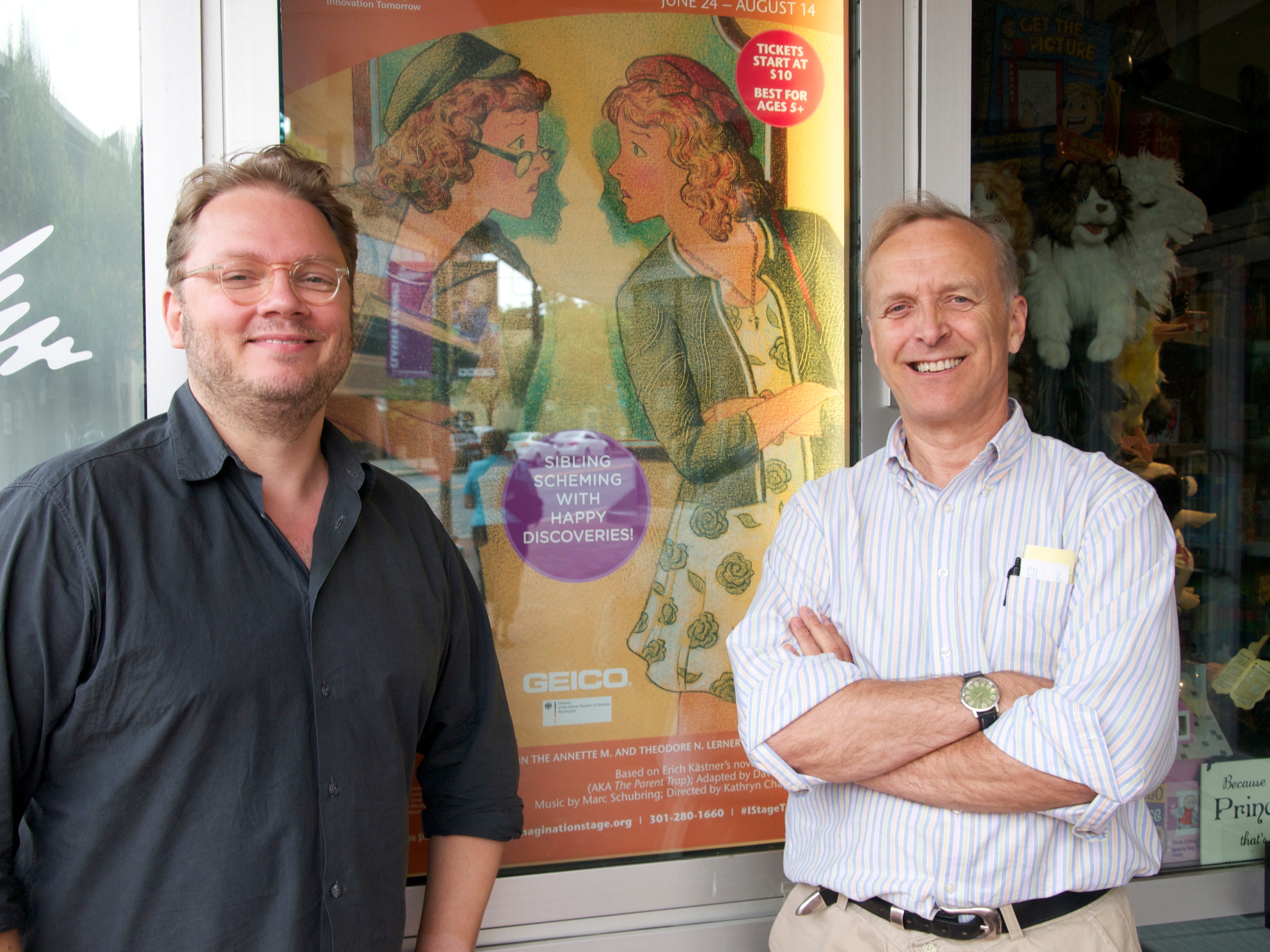 Dear Reader,
On Tuesday I met, in person and for the first time, Marc Schubring with whom I have been collaborating with on the songs for "Double Trouble".  It has been a most pleasurable, creative and productive experience despite the fact that Marc lives in Berlin and I live in Toronto. It is a relationship that could not have happened before internet.
Over the past few days, watching previews, there have been moments of intense satisfaction, often related to hearing Marc's songs and my humble lyrics sung by the seven talented performers.
Tomorrow the play opens here in Bethesda and Marc and I sit, side by side in the dark of the theatre, watching the director, our midwife, give birth to a new theatrical creation. May "she" have a long life!
Have a great weekend. I will!
David
Bethesda, Maryland.