May 17th 2015
Dear Reader,
I have been spending the Victoria Day weekend reading Jordan Tannahill's long form essay entitled "Theatre of the Unimpressed" (a play on Augusto Boal's "Theatre of the Oppressed).  When I was AD at Roseneath Theatre I produced Jordan's one woman show, "Get Yourself Home Skyler James".  I think he was just 21 at the time although that had nothing to do with my decision, I just liked the script and so did the GG Award jury because, much later, that play–and two others–won the award for theatre.  It's nice to feel prophetic.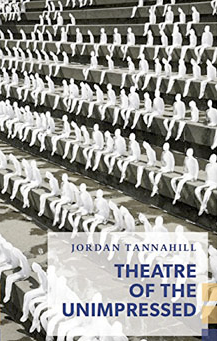 But in this essay, Jordan throws down the gauntlet at realism, the well made play and the accepted formula for theatre production in favour of what he calls The Theatre of Failure.  Failure in the sense that it is an essentially human experience that flies in the face of the polished and the predictable.  It's fascinating reading and, I think, a prophetic vision of where legit theatre needs to go to attract an audience.
Monday I start with my old friend and colleague Richard Greenblatt for a two week development workshop on "Oil and Ice".
Have a good weekend.
David