December 5th 2014
Dear Reader,
The good news is that my new play, Lysistrata and the Temple of Gaia, will be read by a cast of professional actors on the afternoon of Tuesday, December 16th in Ottawa.  To give the actors an opportunity to read the play beforehand, my deadline is December 11th.  Six days from now.  Five days if I don't work on Sunday which, unless the roof is burning, I prefer to leave fallow.  Five days to finish writing a complete second draft which includes overhauling the ending.  (I like the word overhauling because it suggests a re-build rather than a re-write which is, in this case, what needs to happen.)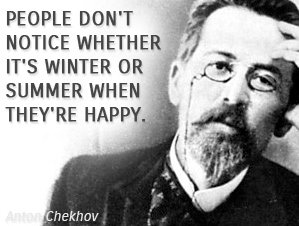 I love deadlines like this.  It focuses the mind in a marvelous way.  There is no time to dither.  You come up to the forest, scan the trees for an opening and then plunge ahead.  The path has already been blazed (first draft) but the journey has been inefficient or failed to reach specific places of interest or did arrive at a place of interest and then stayed there too long.  But there are also places where the trail is clear and true and aside from kicking some stones and branches from the trail, nothing will change even unto opening night.
It's more than just trails.  You have to consider the characters with whom you travel;  their needs, wants, peccadilloes.  Where, on the journey, is there an opportunity for them to express/hint/imply, not just their superficial needs, but their deepest longings.
Chekov said that after his first draft it was like he had had a dinner party with his characters.  On the second draft, it was like he had gone on a long train ride with his characters.  And on the third draft, he said it was like spending a weekend in the country.
Next Friday, the draft will be finished and submitted.  I'll tell you how it goes.
Have a good weekend.
David
Toronto