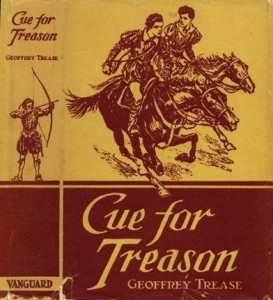 Full length play for family audiences.
Adapted from the novel by Geoffrey Trease. Kit and Peter join a troupe of Elizabethan actors. They uncover a plot to assassinate Queen Elizabeth I, and it's up to them to save her.
Performed by a large cast.
THIS PLAY IS AVAILABLE FROM PLAYWRIGHTS GUILD OF CANADA.