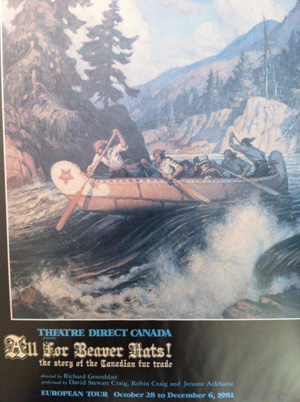 "A faced paced, funny and colorful voyage through the history of the Canadian fur trade."
— Bruce Bailey, The Montreal Gazette
One act play for young audiences.
Three hundred years of Canadian history hilariously told in forty-five minutes. From Samuel de Champlain, Radisson and Groseilliers, King Charles, the fall of Quebec and George Simpson.
Characters: 2M/1F.
THIS PLAY IS AVAILABLE FROM PLAYWRIGHTS GUILD OF CANADA.